On the morning of February 2nd, Shandong Linglong Tire Co., Ltd. (hereinafter referred to as Linglong) and Safe-Run Intelligent Equipment Co., Ltd. (hereinafter referred to as Safe-Run) signed a Comprehensive Strategic Cooperation Agreement (hereinafter referred to as Agreement) on intelligent manufacturing. Wang Feng, Chairman of Linglong, and Zhang Yingzi, Chairman of Safe-Run, attended the signing ceremony with their management team respectively. Deng Yali, President of China Rubber Industry Association, remotely attended and witnessed the signing ceremony online in Beijing. The leaders of the three parties delivered important speeches on the comprehensive strategic cooperation in intelligent manufacturing between Linglong and Safe-Run.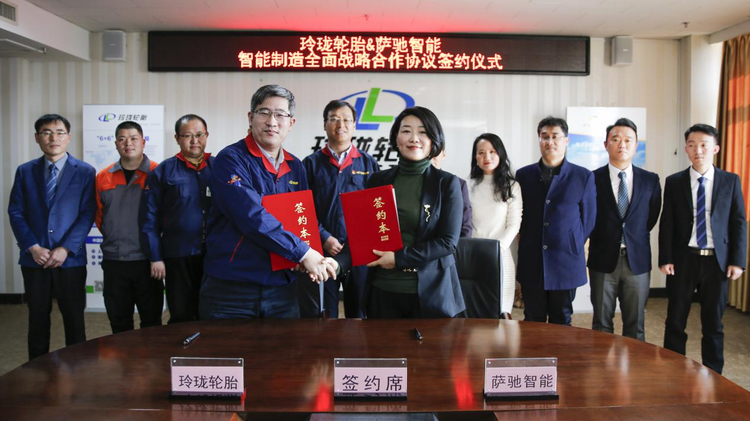 According to the Agreement, the two parties will give full play to their respective advantages and jointly carry out all-round cooperation in technological innovation, industrial aggregation, smart manufacturing, and smart logistics, so as to enhance the overall comprehensive strength of both parties and achieve win-win development.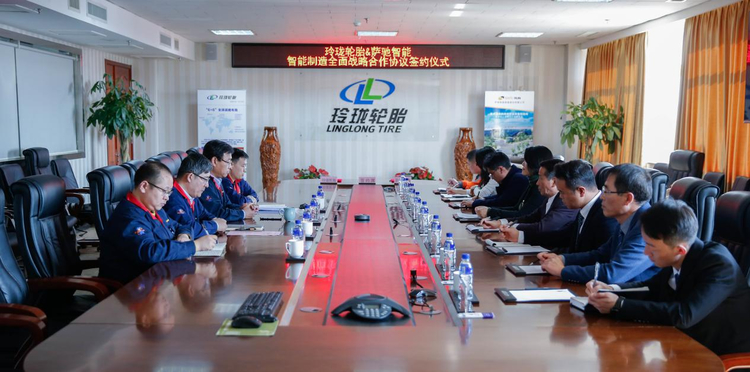 Linglong is a respectable industry leader with a global vision and representative of the high-quality development of Chinese tire companies. Over the years, it has used "intelligent manufacturing" as its engine to drive enterprise transformation and upgrading.
As a leader in the high-end equipment manufacturing industry in China's tire industry with decisive influence, Safe-Run has become one of the top suppliers of one-stop services in the following areas: intelligent one-stage building machines for key equipment, smart logistics, and smart factories.
Wang Feng, Chairman of Linglong, said:"As a world-class high-end intelligent equipment manufacturer and system engineering solution service provider, Safe-Run's products have been able to meet Linglong's most stringent requirements in terms of R&D and manufacturing. It's an ideal partner."Linglong will work with Safe-Run in terms of standardization, digitization, automation, and intelligence to create a top model of national industrial intelligent manufacturing.
Zhang Yingzi, Chairman of Safe-Run, said: "As the future star of China's top high-end equipment manufacturer, smart logistics and smart factory, Safe-Run has become an important partner of Linglong. For many years, Safe-Run has provided Linglong with quality intelligent products and fast-response after-sale services. With excellent leading technology, product quality, innovation ability, and delivery ability, Safe-Run has fully met the supply demand of Linglong. The comprehensive strategic cooperation signifies Linglong's recognition of Safe-Run's comprehensive strength and also manifests a deeper integration of the cooperative relationship between the two parties. Safe-Run will continue to strengthen the management system, ensure product quality, optimize service process, and improve technical ability, so as to provide more powerful support for the continuous upgrading of Linglong's product performance."
Deng Yali, President of China Rubber Industry Association, said: "Linglong and Safe-Run have joined forces to carry out in-depth integration in the fields of intelligent logistics, intelligent equipment, engineering management, and market development. Together, they will inevitably become an important engine for new development in the new year. With manufacturing leading the new journey, the two parties will ensure a win-win development of high-quality, and will jointly make new and greater contributions to the realization of becoming a powerful country in rubber industry!"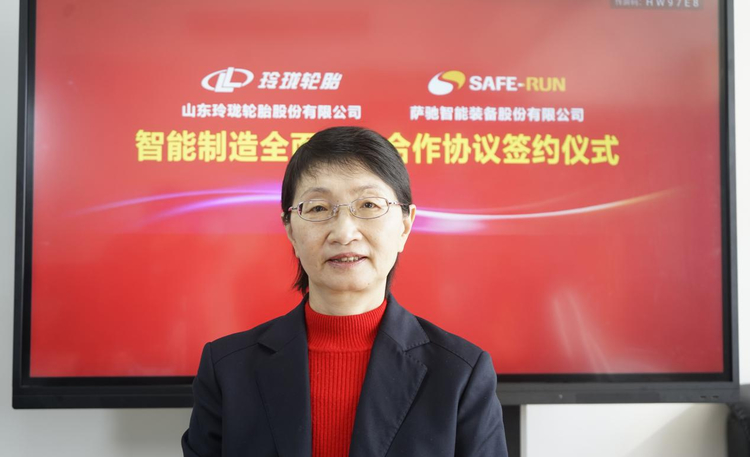 The signing of the Agreement between Linglong and Safe-Run marks that the close cooperation between the two parties has entered a new starting point; the development of national industry has taken a new step; and the era of "China Tire Intelligent Manufacturing" has entered a new era, which is of great significance to the digital and intelligent transformation of the manufacturing industry. This signing also carries the vision of mutual complementarity, mutual benefit and common development of both parties. The common ambition allows the two parties to work together to create the future. We look forward to the cooperation between Linglong and Safe-Run to jointly open a new journey full of opportunities and challenges.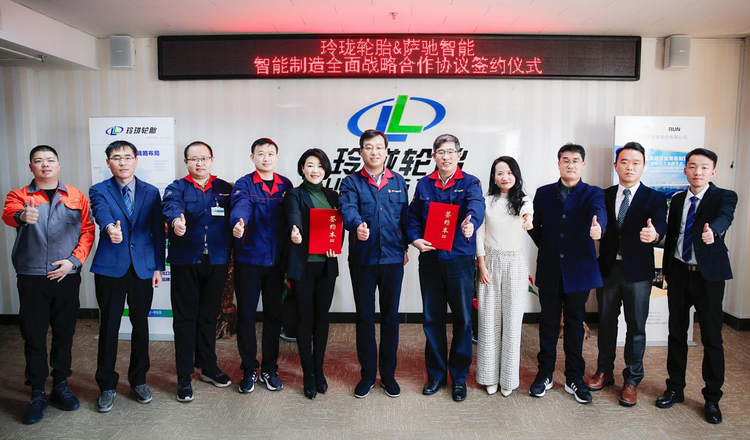 The signing of the Agreement with Linglong is the first milestone event that Safe-Run has ushered in after the completion of the stock system reform, and it will surely start a new journey for Safe-Run in the future.