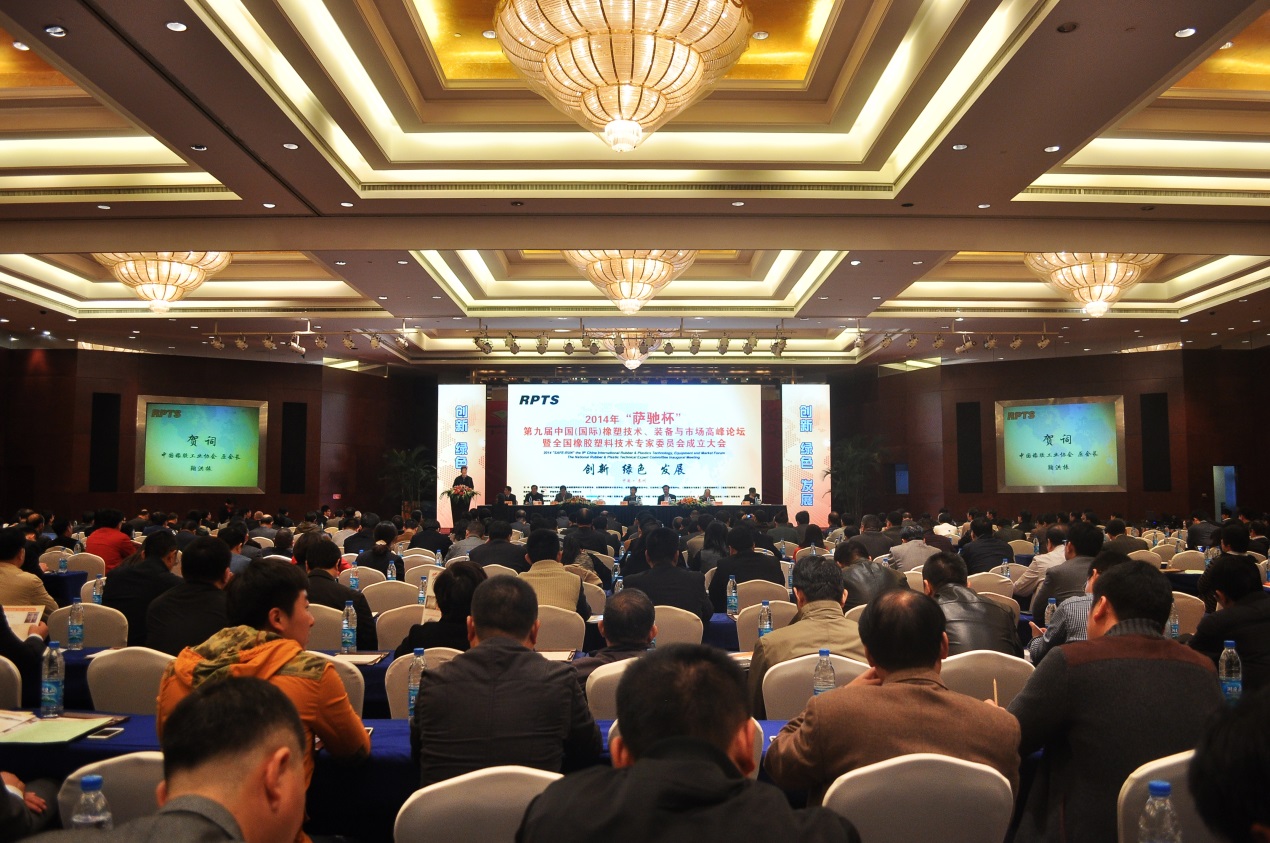 2014 SAFE-RUN CUP, the 9th China (International) Rubber & plastic Technology, Equipment & Market Summit Forum and the Conference on Establishment of Expert Committee of National Rubber & Plastics Technology, New Product Launch of SRS - H Semi-steel Single Stage Intelligent TBM (Unmanned TB Machine) during Nov. 13th and 16th 2014, hosted by the National Rubber and Plastic center, Exclusive co-hosted by Safe-Run company was held successfully in conference center of Suzhou Dongshan Hotel.
With the theme of "innovation, green, development", focused on "facing challenge, transformation and upgrading, innovation, branding, green development, win-win cooperation", the forum gained positive and public responses and participation from the society. Most of the attendance were industry association leadership. The conference participants includes 50 percent of the top 75 tire enterprises in the world , 30 Chairmen whose annual turnover of company is about 3 to 5 billion, about 50 experts from the Expert Committee of National Rubber & Plastics Technology newly established, the main suppliers of domestic rubber machinery and world-class supporting supplier. The Summit Forum was held every two years in China, and it has held eight sessions. The forum this year is of the largest scale and at highest level.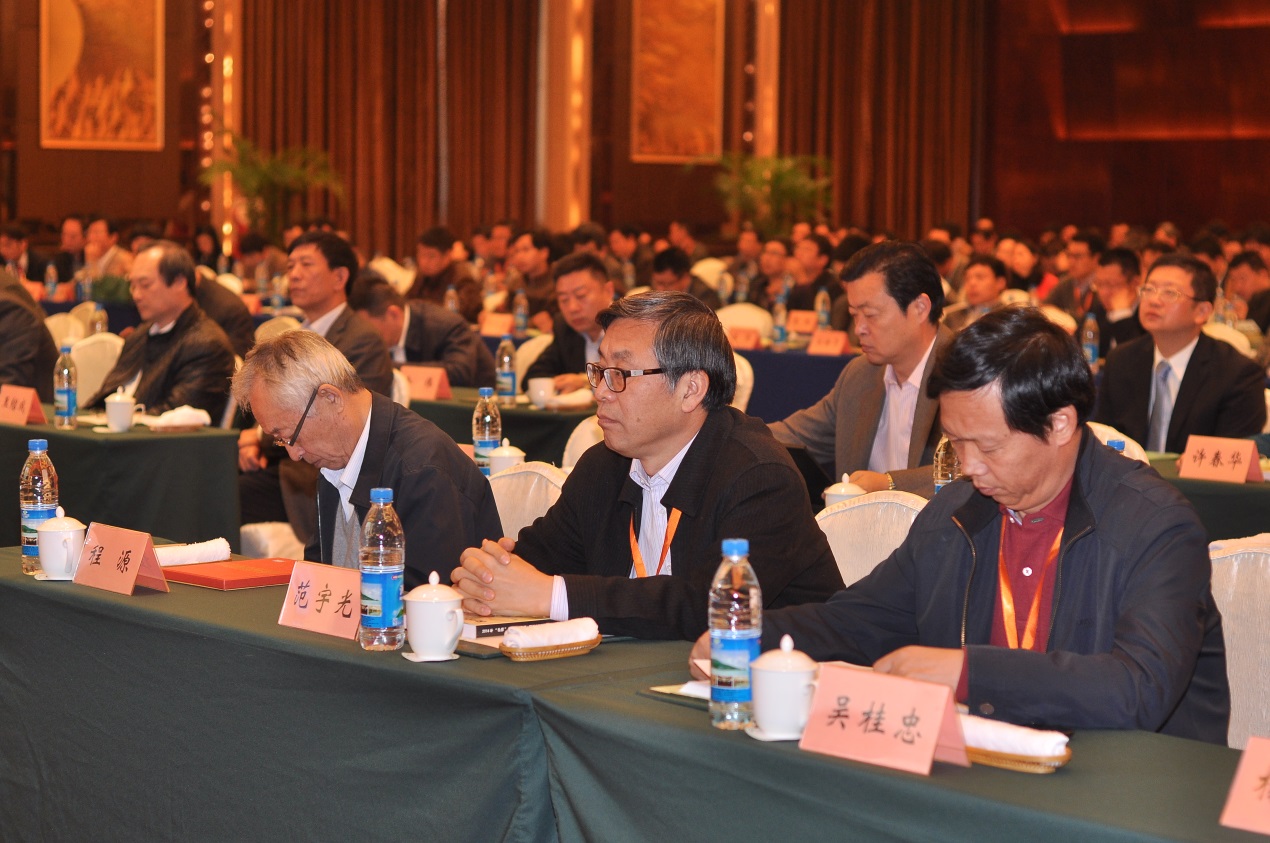 The highlight of the conference is the guest got the opportunity to know Safe-run invented a core equipment for tire production - One-stage Intelligent TBM after 4 years' efforts with investment of more than 50 million in R&D. Identified by industry experts, it has reached the International advanced level, that will change the market pattern of high-end machine relying on imports, and pushing the realization of the dream of strengthening Chinese tire industry. It is really not easy that Chinese machinery manufacturing enterprises develop a high-end core equipment that met international leading level relying on themselves only. It is a milestone on the development of China's high-end equipment industry, and with obvious social and economic benefits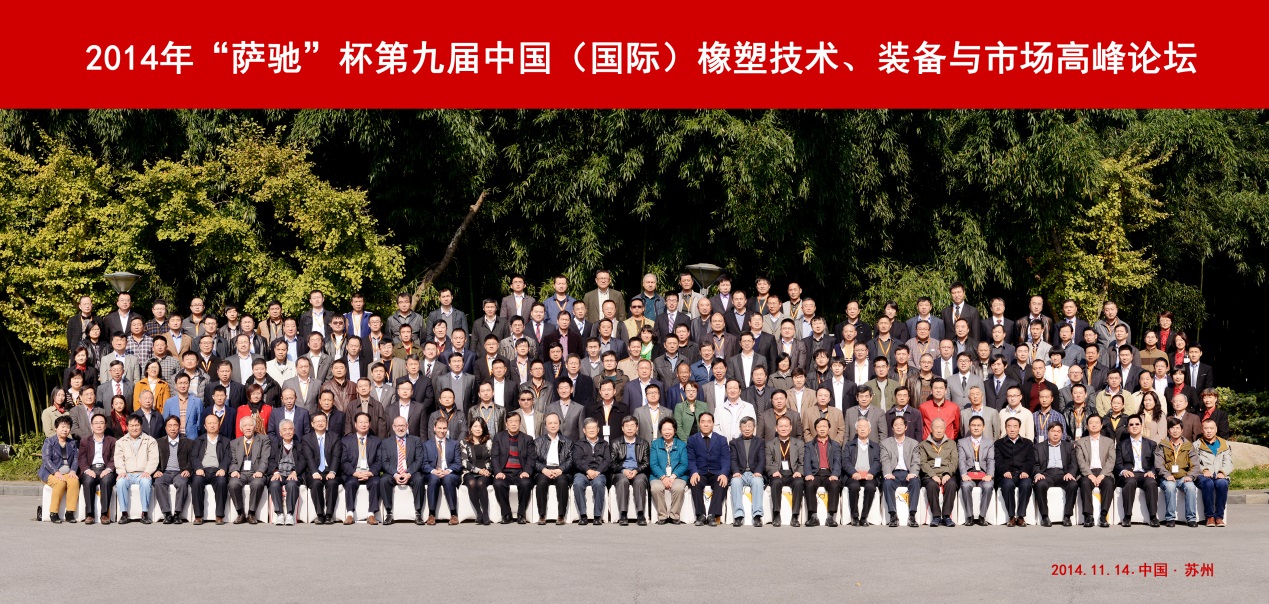 In the morning, Nov. 14th, the participants showed great interests in Safe-run gathering an elite team at home and abroad , manufacturing its iconic product - Semi-steel One- Stage Intelligent TBM and Safe-run's development tendency. They exchanged a lot of top information about industry development.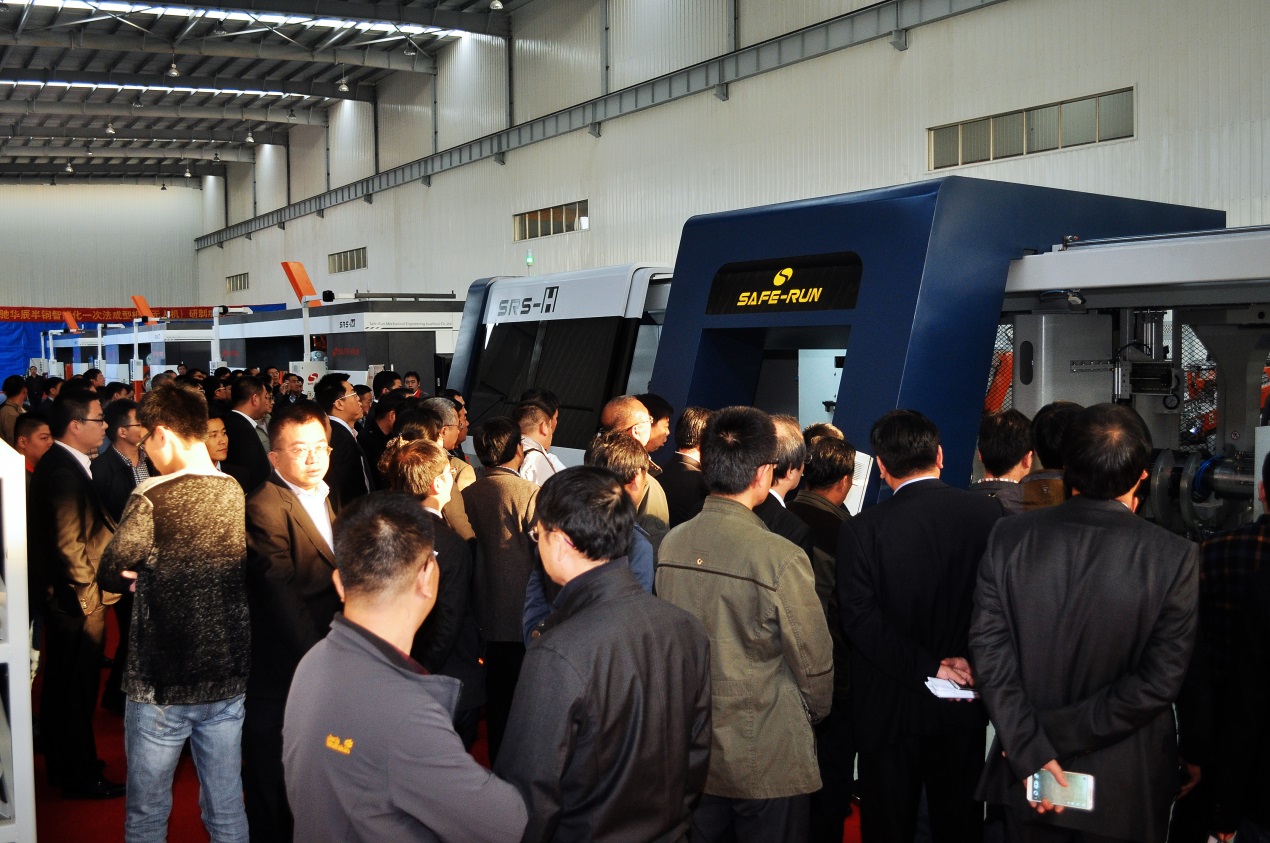 In the afternoon of 14th.NOV, SAFE-RUN arrange a visiting-tour to kunshan production base, the guests visited the modern production workshop and saw the star product- Semi-steel One-Stage Intelligent TBM with their own eyes. The product is the key equipment to tire production. Compared to normal One-Stage TBM and Two-stage Semi-steel TBM, it gets more advantages in production efficiency and quality. Cycle time is reduced from 60 seconds/tire to 38-8 seconds/tire, capacity of single machine reaches 1600pcs/day. The production efficiency has been increased more than 35%, labor costs has been reduced by half.
In the evening of 14th.NOV, SAFE-RUN arranged a grand banquet for the participants, Chairman of SAFE-RUN Miss Yingzi Zhang expressed the warm welcome and sincere thanks to friends from all walks of life who supported SAFE-RUN, invite experts, leaders and guests to come and visit SAFE-RUN and find a way to promote and develop together. Representatives of different fields express that the forum provides a direct communication and docking, also platform of wisdom collision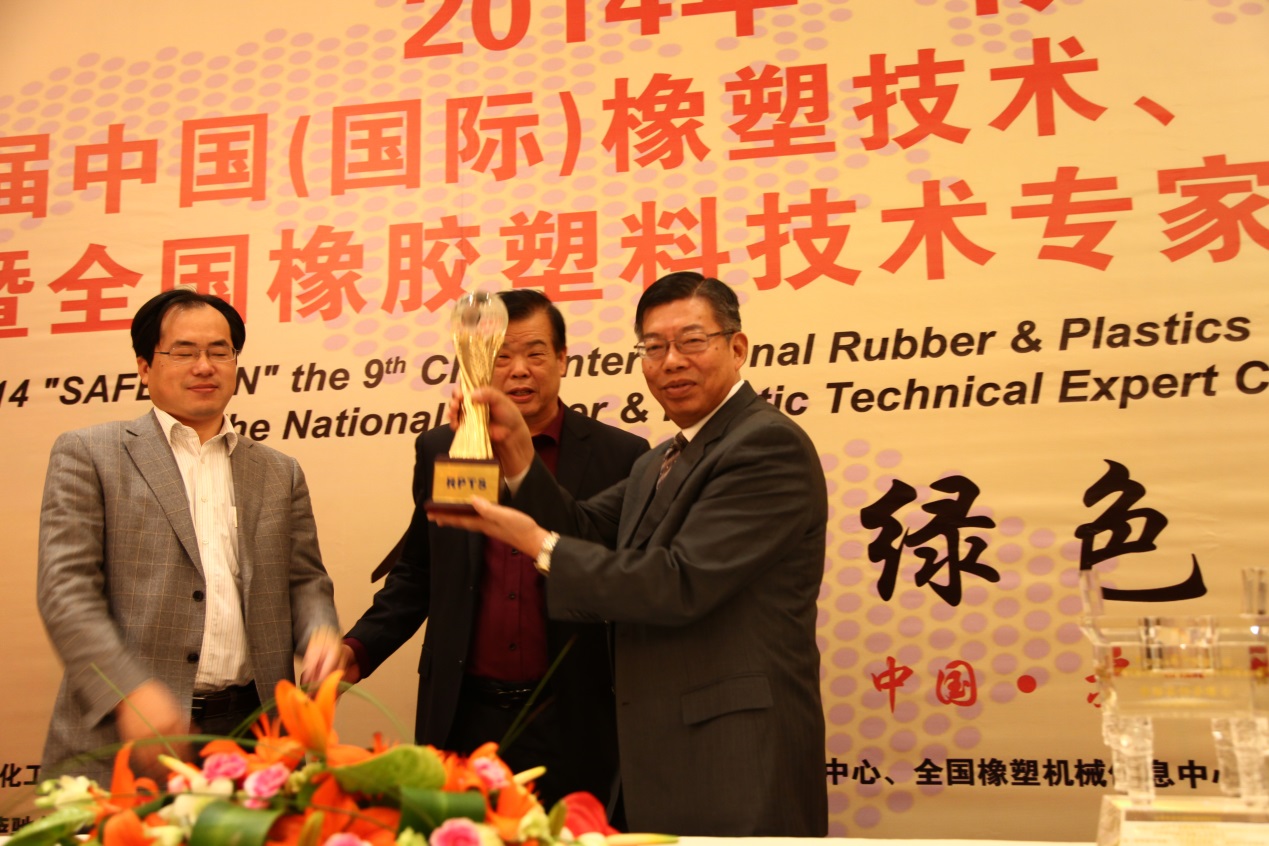 On the Forum of 15th.NOV, expert from all works of life discussed and communicated specific industry technology further. On the closing ceremony, National Rubber & Plastics center announced the next Forum named enterprise, the CEO of SACHIHUACHEN MACHINERY (SUZHOU) CO.,LTD carried out the handover ceremony.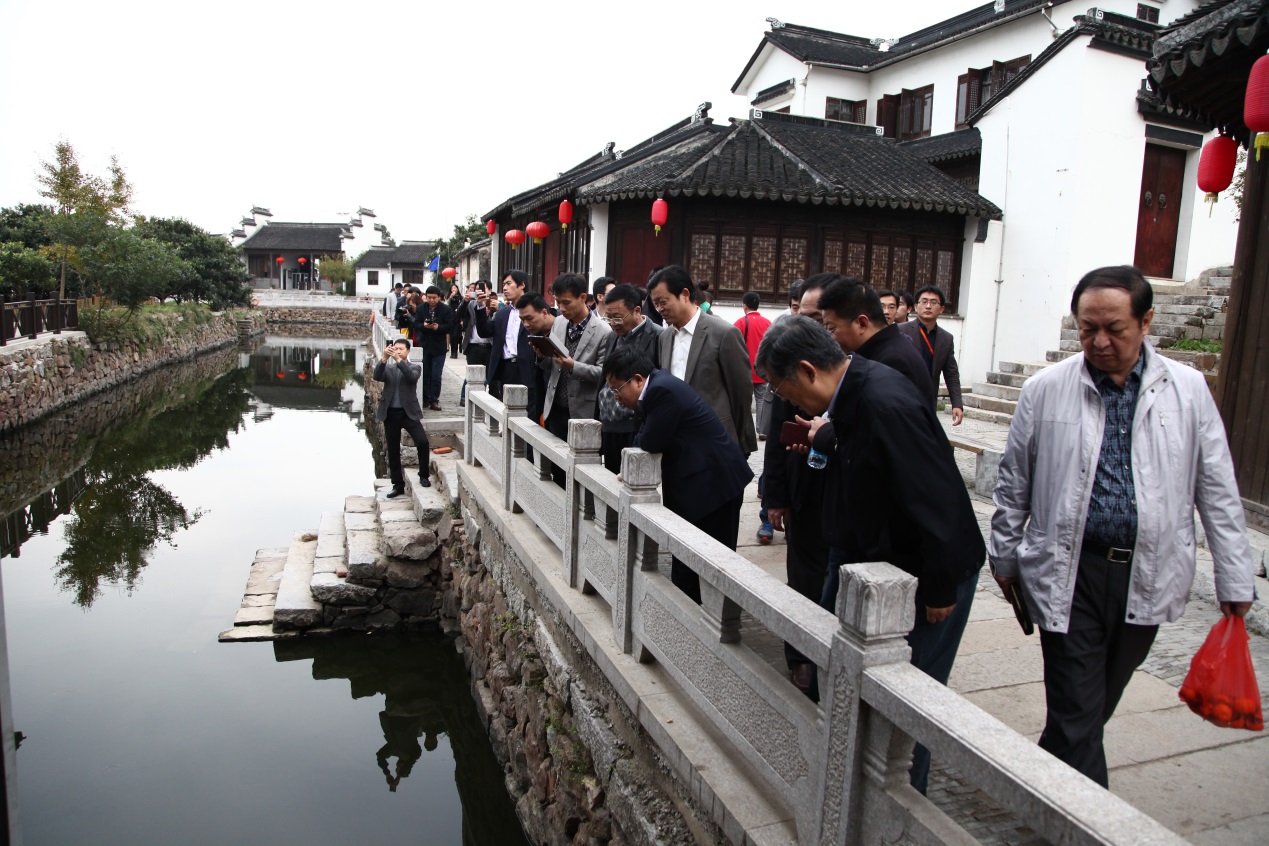 In the afternoon of 15th.NOV, SAFE-RUN arranged a tour, visiting carving and scenic spots. The representatives enjoyed themselves and impressed by wonderful art and beautiful Suzhou gardens.